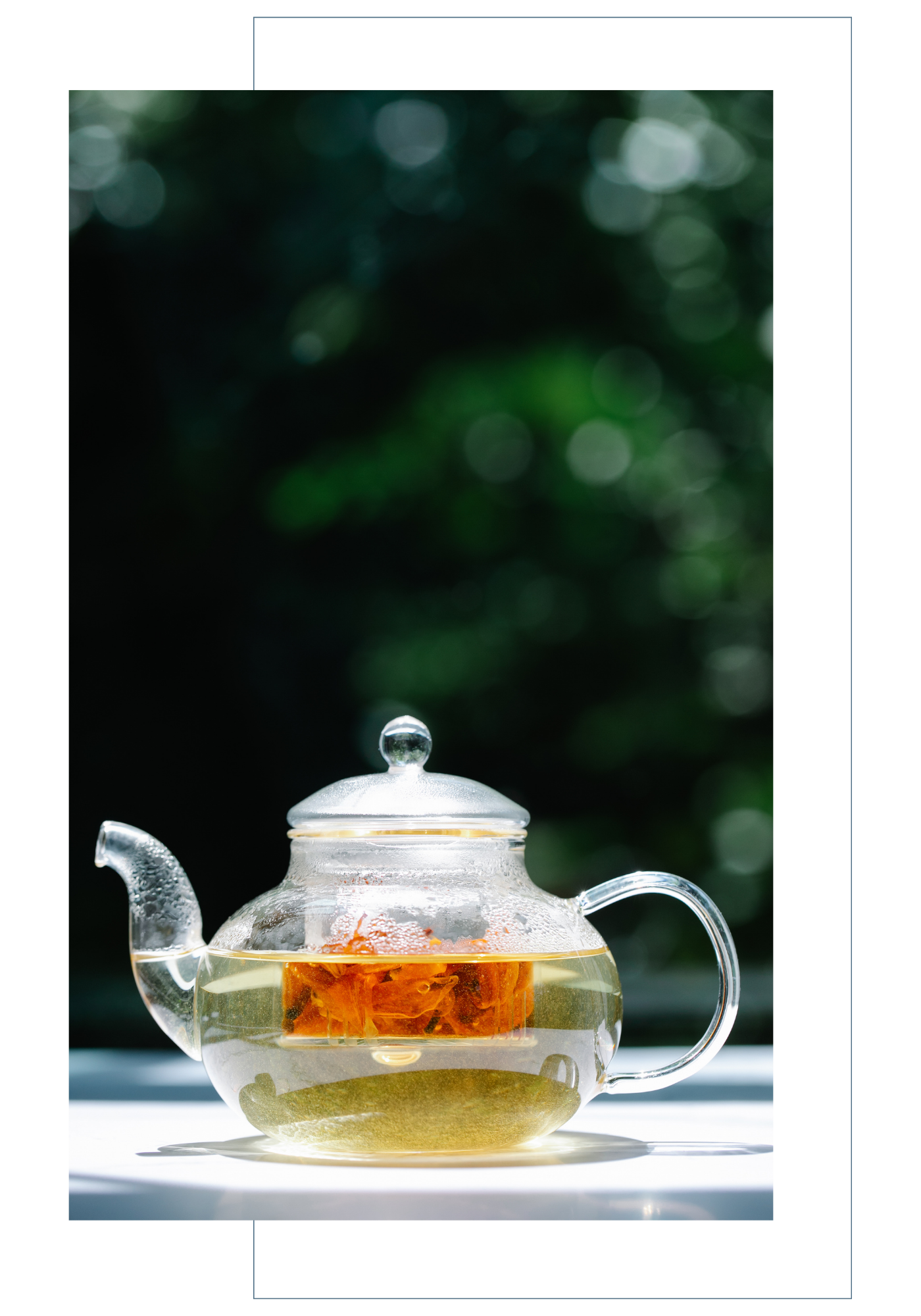 WE LOVE TEA!
Thank you for joining us on this tea adventure.
Culinary Teas is a small family-owned company that specializes in tea and accessories. We believe in gourmet teas for every taste.

We operate our fulfillment center from Michigan and fulfill all orders from that location.  You can contact us at
customerservice@culinaryteas.com

All our teas are taste-tested or "cupped" regularly to make sure we always offer only top quality teas. A tea's quality can fluctuate quite a bit from year to year and sometimes just from flush to flush depending on weather and the estates' management.  It is very important to taste regularly. Some companies make much ado about the freshness of their teas but their improper storage or premature packaging of their tea makes young tea old before its time. We have a freshness method we employ to make sure the tea you receive is the freshest available. We make sure that our tea gets very little oxygen to keep it safe from premature aging and scent contamination. Your tea is flash-packed after you order it so it does not spend unnecessary time sitting on a shelf.  Our packaging is ideal for keeping your tea fresh while you use it at home. 

Please note only 1 promo, coupon or loyalty code can be used per order and the $75 threshold for free shipping is after all discounts are applied.
Our professionalism doesn't just stop at the tea; we have one of the Internet's top-rated customer support rankings from BizRate.com. Do you need help choosing a tea or need to add something to your order or need a Saturday delivery? Give us a call or send us a message and we will be happy to take the time to make sure you find your next favorite tea. You may get the voice mail when you call, but your call will be returned promptly and professionally. We also realize that problems can happen after your order leaves our door. We work closely with United Parcel Service and the US Post Office to make sure any problems are managed quickly and to your satisfaction.Note: Only one coupon, promotional code or loyalty code may be redeemed per purchase